As I sit here on the plane headed home from the Kajabi Impact Summit, the company's first ever live conference, I'm buzzing. As Rachel Hollis said so perfectly from the stage this weekend, "Sometimes when you leave a conference it's like you want to eat the world, with your teeth and your claws."
There's really no better way to process all that information then to share it with someone else, so let me take a moment to give you the highlights, from where I sat (on the front row of course.)
The event kicked off with presentations from the leadership at Kajabi, who gave us a glimpse into updates, improvements that we can look forward to in 2019:
More sophisticated, powerful analytics.

A new family of templates called "Encore", which will be a successor of Premier.

Sales tax: collection and reporting right inside the platform.

Improvements of hundreds of elements including more automations, more ways to segment customers

Improved email templates

Improved email editor

Hero University will be more integrated into our experience and will offer many more free courses.

There is a new app for Hero University available for iOs and Android and it's available now.

By the fall of 2019, Kajabians will also be able to create apps for their products/sites.

There is now a new status page at status.kajabi,com. (This is where you go to see if the site is down)

Instant deploys of emails

Phone and text (SMS) support is being added
Kenny shared some interesting data based on customer usage:
Once someone earns $1K in Kajabi, they are likely to earn $37K

Once someone earns $37K, they will likely earn 100K.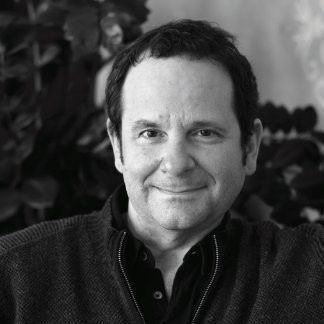 Biggest takeaways:
When we do our research for our copy, look for "should I" searches such as "Should I vaccinate my dog before or after house training?" .Obviously, you will tailor this to your niche.

Also, look for "ideas" searches, such as "ideas for green smoothies".

I loved his idea of creating a shopping list with your product in the list. For example, the list might be "10 Things Every Person Needs to Start a Podcast". On the list, you could include your podcasting course
Frasier recommended using Headline Analyzer to test you headline and Think With Google and Answer The Public to get ideas.
I've been using Answer the Public for a while, and had no idea that the dark the green dot, the more popular the search query:
When writing sales copy, make sure to answer these questions that your reader is asking:
Is it right for me

Can I afford it?

Where should I buy it?

Am I getting a deal?
Frasier recommended using this Customer Avatar Worksheet by Digital Marketer to get a better grasp on who our audience is.
He shared his slide deck with us (below):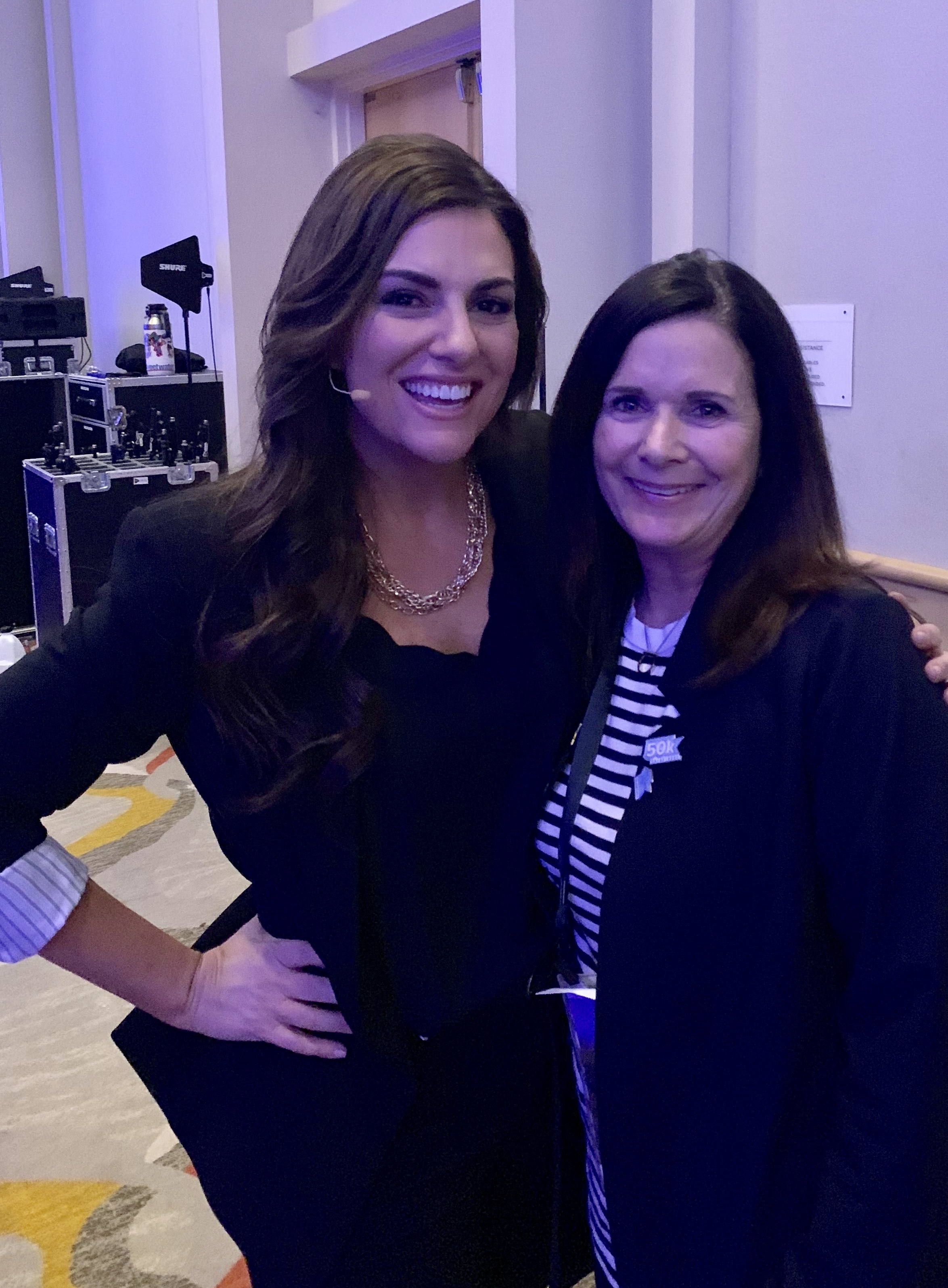 What I Wish I Knew Before Launching My First Digital Course.
Give yourself the space to create. Minimum of five hours per week. Block it in your calendar.

Stay horizontal as long as possilble. So many of entrepreneurs rush out to create more products after the launch, but she shared how the real way to grow is to launch it, then continue to perfect it and launch again and again. She gave the example of her first launch of Profit Lab…first launch, 30K, second launch 200K, and then 950K.

Your launch success is determined by your non-launch efforts. That mean, create consistent content year round, and deliver value. Not just when you launch.

99% of your launch decisions should be made before your launch begins. In other words, have a plan, Stan.

Your offer can make or break your launch.

What's included/what is it?

What are your bonuses (AP recommends three)

One bonus AP has had success with recently is a full analyses of her launch results.

Will you offer support? How?

Is there a payment plan?

Is there a guarantee? '

Facebook group?

One webinar is never enough. Do at least 4 for a 10-14 day launch.

Send more emails! 3 emails should go out on cart close day.

First one in the morning "today the cart closes"

Second one mid-day

Last one two hours before cart close. In that email, send an off-the-cuff video, 7-10 minutes long that you record on your phone . "Ok friend. The cart is closing. If buying my program is going to make it hard for you to pay your mortgage, now is not the time for you. But if you need to take on one more client to pay for a program that will change your life and your business, you are just making excuses ."

Tell More Stories. Bring the human touch to the launch. Throughout the launch, after cart open, when people sign up message them or email them and ask them to record a video about why they joined and post it in the Facebook group.

Don't rush to evergreen. Perfect your launches. Live launches are magic

There is power in simplicity. AP only launches with webinars and emails. (and Kajabi).
The Ultimate Instagram Launch Strategy
Jasmine Star delivered a fun, high-energy and inspiring presentation all about Instagram.
Big takeaway here is to have a plan.
Jasmine opens her membership site once a month. She has a 4 week campaign for Instagram that she sitcks to every month. This is her posting strategy:
Week 1: Warm up by positioning your business in a favorable light. Remind them with specificity what you do. Non promotional . No mention of product.

Week 2: Overcome objections with strategi posts. (January is the month to finally say yes to your dreams.")

Week 3: Promotion Sequence: Position your business as the solution to what they've been stuggling with.

Week 4: Focus on getting followers
Regarding hashtags, Jasmine's practice is to leave one in the caption to drive traffic, and 29 more in the comments to be part of conversations happening around those hashtags.
The Forgotten Funnel: Increase Customer Value Without Selling More
I didn't expect to like the next speaker, Casey Graham, who is the founder of a company called Gravy, because he was an event sponsor. But he actually ended up being one of my favorite speakers. I particularly loved his quote "never despise a small beginning. That's where you build the habits for when you are big".
And also "pay attention to paying people". That really was the focus of his talk: treat your clients and customers like gold, because they are gold. He said "the forgotten funnel are your paying clients".
Pay attention to paying people.
Another key take away was to make every interaction incredibly easy for your client. Make sure to break down steps: "do this first", "do this next".
He told us about the Full Story app that will allow you to watch a new user, in real time, navigate your site, product.
Casey also said "do for one what you would do for everyone". He gave everyone a stamped envelope and blank notecard and we all wrote one customer an email telling them how much we appreciate them as an example of what this principle looks like in action.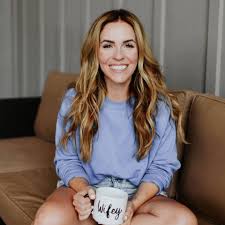 Rachel Hollis is not someone who I was familiar with before this conference. Obviously I know who she is, because you can't pass an airport bookstore or grocery store magazine stand without seeing her face. But I was unfamiliar with her work.
Rachel's talk was very motivational. I loved one interaction she has with a girl in the crowd who raised her hand to express that she wanted to do what Rachel does…speak from the stage, impact women around the world, etc. but that she felt like there wasn't any point, since Rachel was already doing.
Rachel responded by saying "don't compare my middle with your beginning".
She stressed the importance of sticking with just one thing and shared a great analogy:
Imagine you have 6 soccer balls and you are allowed a total of 6 kicks. If you take turns kicking each ball one time how far will you get versus kicking one ball, six times?
It was also very interesting to learn that she sells her incredibly successful journal from her Kajabi site, as Shopify integrates beautifully with the platform.
She recommended the book "The Road Less Stupid".
While it seems that Rachel Hollis sprung up out of nowhere, she's been working hard at her blog for 15 years and she published 5 books prior to "Girl, Wash your Face" that she said no one read.
How to Speak So Others Perceive You As the Most Authentic and Irreplaceable Expert (Without Ever Feeling Fake)
Roger Love, the world's most famous vocal coach gave such a fascinating presentation about how important it is that we use our voice (our actual voice) deliberately. He called up volunteer from the audience who had a nasal-y voice and before our eyes completely transformed the way she sounded.
There were these great interludes in between sessions when JCron or Kenny of Kajabi would facilitate different discussions, and one of my favorite sessions was about the state of the knowledge commerce industry.
The big takeaway here is that there is a shift from just information products to transformation products. How quickly and easily can you get someone from a current state to a desired state?
Our courses must be combined with coaching and connection and community.
They suggested that when someone buys your course or product, there are 5 things we want to share with them immediately:
Congrats/welcome!

Here's what to do next

Here's how to get help

Here's the top 10 questions we get

Here's how to connect with us and others
JCron also suggested that we use Kajabi's Assessments feature to ask our customers/students/clients the following questions:
What was most impactful for you?

What was most confusing to you?

Was anything frustrating or overwhelming ot the point of wanting ot stop?

Anything else I should know to help improve this experience?
Brock Johnson, son of veteran marketer Chalene Johnson talked about the power of story and how we should be using stories that illicit emotions. He shared a powerful example from Hemingway:
"For sale. Baby shoes. Never worn."
How in the World Are Influencers Making $10M a Year?
Brendan Brouchard was probably my favorite speaker at the event. I had never seen him speak before and from the minute he took the stage and throughout his entire performance, I'm not sure I blinked. Except maybe when I had to wipe away the tears from laughing and crying. He was magnificent. Every single thing out of his mouth was quotable, but here are just a few of my favorites:
You are responsible for this dream sewn in your heart.

Step into the truth that you can lead. You are in charge of your business.

If you don't take full ownership of your dream, you will never scale.

You have a lion in your heart. Stop living like a mouse.

Create and sell information that is fascinating to you (and that you want to talk about for years.)

Don't create niche products. Market to niches. For example, Apple has six products. They didn't create an iMac for chiropractors and one for lawyers. You can market the same product and shape your marketing for those niches.

Create and sell 3 products per brand topic

low tier: $99 and below

mid tier: $99-$500

high tier: $500 and above

Claim and mater your topic

Discover your audience's problems AND ambitions.

Sell a higher aspiration…lead with aspiration.

Define your story..the one that's relevant to the struggles and aspirations of yoru people.

Let your message be meaningful…a message you are supposed to share.

Excellence only takes two weeks longer.

Perfectionism: by very definition of the word perfect…you can't perfect something unless you release it!

Post a weekly blog or vlog.

Post 4 pieces of content every day on social media.

Every Friday look at which posts did well and then boost the winners.

Save the winners in a folder on the cloud and re-use them in future weeks/months.

Create evergreen campaigns for your products.

Run ads all the time.
If Brendan had to start his business all over again today, how would he set it up? (on Kajabi)
Membership site: $29 x 1000 people per year = $348K per year

3 part webinar $97 x 200 people per month = $19, 400 per month=$232,800 per year

Online course $297 x 100 people per month = $29,700 per month = 356, 400 per year

1: 1 Coaching $1000 per onth x 15 people per month = 15, 000 per month = $180K per year

All that adds up to $1, 117, 200 per year.
How to Use Social Media to Sell Your Course, Without Selling
Chalene Johnson shared her script for selling on a livestream:
Start with their problem (or what they think their problem is)

Empathy statement

Expert positioning

Paid the possibility

The story that illustrates the solution and that elicits emotion.

Unique solution (the offer) (The key to this script is the transition phrase between 5 and 6:

I used to get so frustrated with_________ "that is why I created (product)'

How it works "once you sign up, you'll start with (3 things)"

Rejection/risk (if you don't take action, you can stay stuck, throwing spaghetti at the wall and doing it the hard way. And things will stay just the way they are now.

Investment "you can start today with your first payment of $597 with 4 more to follow". (Chalene like starting with the payment plan first)

Testimonials

Call to action (on mobile, make sure that to click the buy button, they won't be able to unless they click the x in the top right hand corner of screen"

Fast action bonuses
How to Use YouTube to Get Free Traffic, Build Your Authority, and Sell Products on Autopilot
Sean Cannell gave us some great YouTube tips:
Research before you record: go to YouTube search. As you type in your topic, pay attention to the autocomplete because it will populate with suggestions of things people are actually searching for.

Rank for your business. You don't have to get all your videos ranked (show up on top for certain searches), but having just a few can lead to lots of traffic and it can last for a long time. Pay attention to

Video topic

The content itself

Thumbnail

Title

Description

Tags
I particularly like a Pipeline that he set up in Kajabi that takes YouTube viewers of his videos to a webinar. This is a prerecorded webinar that then takes them to a sales page for his course.
What I liked about this Pipeline is that it is very simple..I'm not sure they even opt-in. I think they watch the YouTube video, then he says "If you'd like more information about this, click here for my webinar". Next they go right to the webinar which is very obviously a recording…he leaves scrubber bar on there allowing viewers to fast forward and rewind, etc.
He suggested the tools, Keywordseverywhere.com , vidiq.com, and TubeChecklist.com
Our last day kicked off with another QA session.
One woman stood up and said that she was confused about whether or not she should launch a big (expensive) course or a small (less expensive) course.
JCron said "Ikea is a on the list of the top 500 companies in the world and so is Louis Vuitton".
7 Shortcuts to Becoming A Global Brand
The last speaker I saw was Neil Patel, who talked aobut 7 Shortcuts to Becoming a Global Brand"
He ran through some fundamentals:
You need a blog.

Blog at least once a week.

It's all about the headline.

Don't sell, educate.

Write in a conversational tone.

Use sub-headings and keep paragraphs short.

Spend 80% of your time promoting.

Be yourself

It's all about video.
Biggest takeaway from this session for me is that after we upload video to YouTube, we should email our subscribers about it immediately because YouTube ranks based on the first 24 hours of activity.
He recommended that if you are trying to build a personal brand, that it's a good idea to speak at 4 conferences a year, and to go live 3 times a week.
Tragically, I had to leave before James Wedmore's presentation.
This was an outstanding conference and I can't wait for Kajabi Summit 2020.
Did you attend the conference? What were some of your biggest takeaways?